Robb-
I have had loads of clients lives changed from Paleo eating and CrossFit. Much of it do to your site and work. I have been stoked to get to see lives changed for real. As for me personally, when I adopted paleo (Oct 2008 after your cert at GSX) in place of decent success from the zone, and I too was pleased. Much leaner, much stronger, performance took huge leaps after being flat lined for some time. I noticed sleep quality increased and common allergies went away. This was cool no doubt.
However in April of this year I contracted the very rare Group A Streptococcus blood infection leading to streptococcal toxic shock syndrome. This is the same shiz Oprah did her big "Super Bugs" episode on. (this actually aired while I was in the hospital leading to a near breakdown by my wife and family) The first double hand transplant recipient lost both hands from this nasty stuff.
Read the rest of this article
here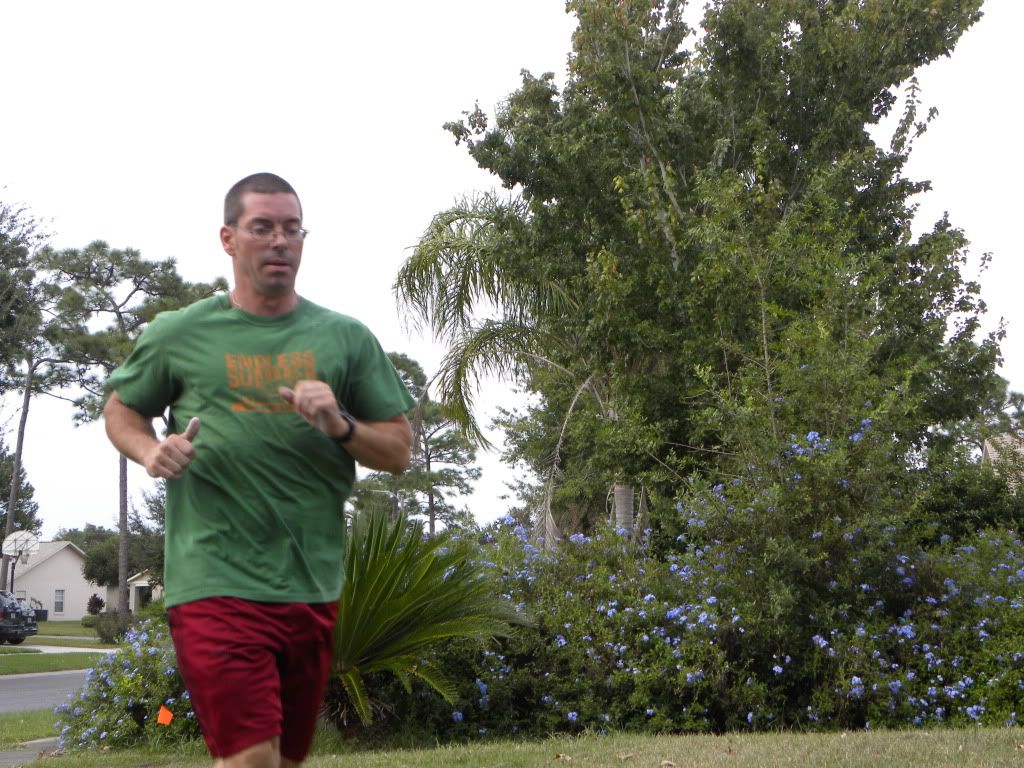 Joel finishing his last lap of "Helen". Joel finished with a time of 8:54, not bad for his first time!
WoD:
"Annie"
50-40-30-20-10
Double Unders
Sit Ups
Post times to comments