Click
here
for an interview from Jim Wendler. Keep in mind that Jim Wendler doesn't censor himself.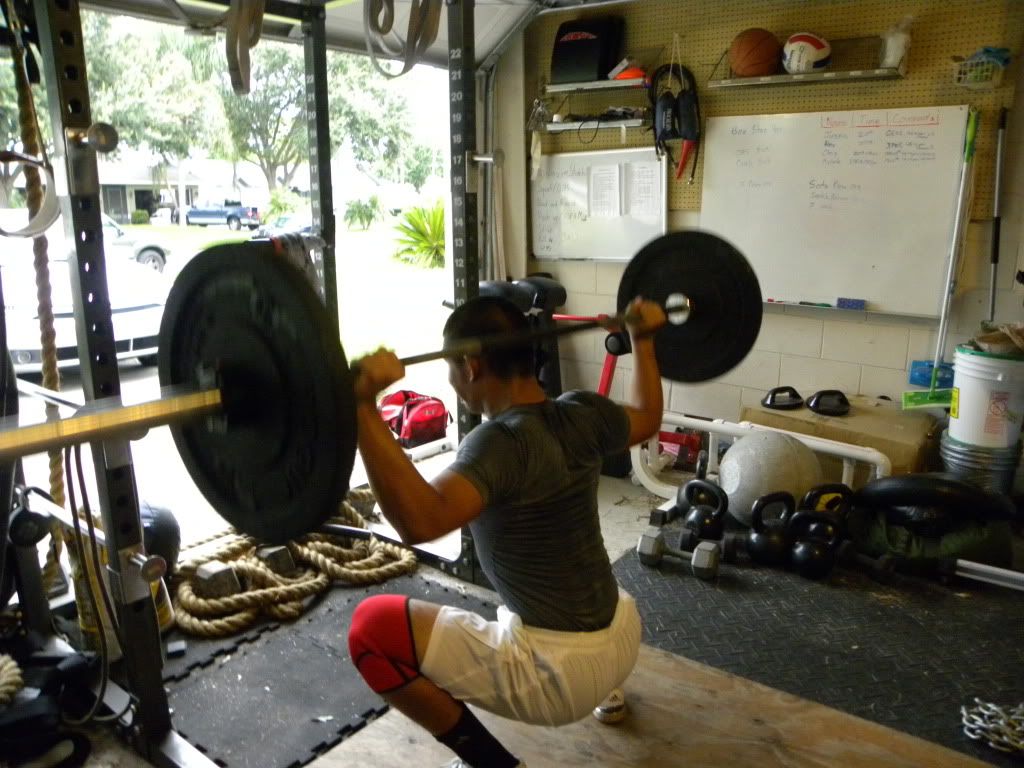 Sots Presses
Sled Drags
Barbell Complex
Complete 3 Rounds of 6 repetitions of the following resting 90 seconds between attempts.
Hang Snatch
Overhead Squat
Back Squat
Good Mornings
Row
Deadlift
Post loads to comments
Alex was nice enough to name our Prowler the "Red Demon".