t may not be for everyone, but strongman training might have a place in your routine, whether you are a powerlifter, bodybuilder or just a general lifter. EFS sponsored athlete Josh Bryant has one such story to prove how vital it was to his transformation.
"I had positive changes in my physique with no changes in my diet," Bryant said. "I got leaner and my biceps were better, just because of picking up stones and fickle fingers. It just shows that compound exercises are the ones that make you grow."
When Bryant was living in California, he was searching left and right for training partners, finally finding some capable ones 100 miles away.
In addition to squatting, they were also into strongman training, so Bryant gave it a try. At first, he couldn't lift a 200-pound stone, but within a week he was doing a 400-pound stone with ease.
"It was all technique work," Bryant said.
Read the rest
here
at
Elite FTS
He's not sunburnt on his face, he's just PR'ing on the Press.
Box Step Ups
Overhead Squats
3x5
Curls
3x3
Rest 5 minutes then
5 Prowler Pushes
Pick a weight and GO!!
Post loads to comments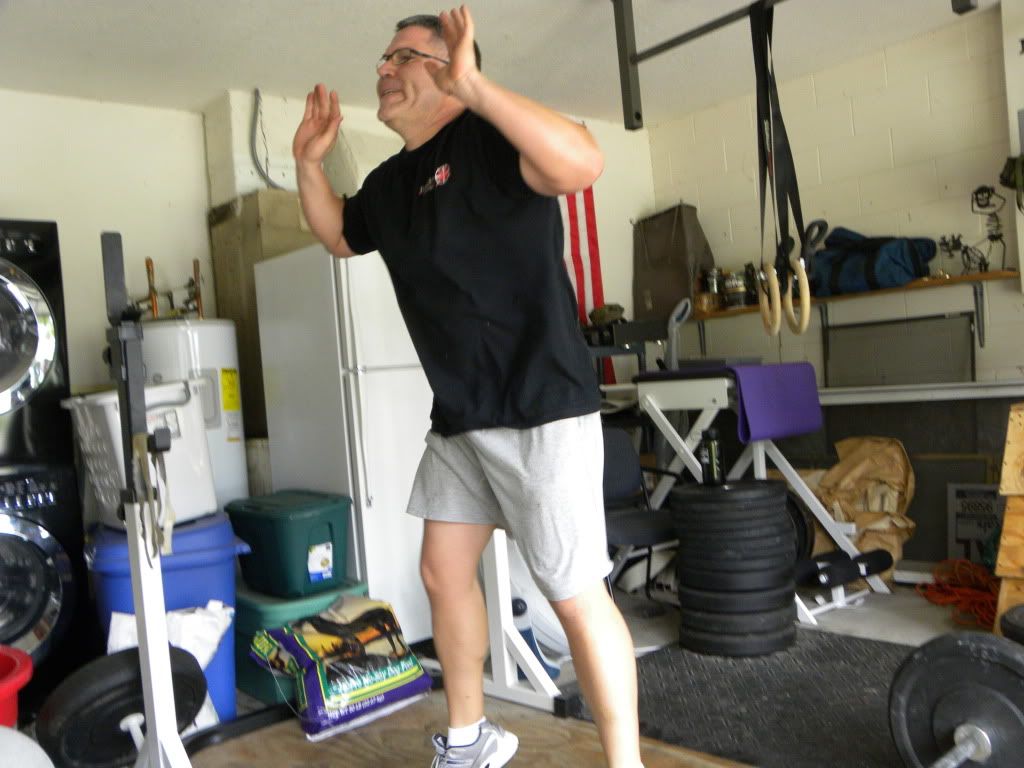 This is key to improving leg strength.