The little dude sitting beside me at the Dan John seminar looked like he'd just been spanked by his mommy with an extension cord.
Poor guy had raised his scrawny arm like a kid in an elementary school classroom and asked Dan a question about NO2 supplements. Dan took a deep breath and, in his very best you've-really-disappointed-daddy voice, gave the kid The Lecture.
The Lecture can be summed up like this: "Don't even ask me about THAT unless you're first doing THIS!"
Turns out the kid didn't even know how much protein he was getting per day, an issue he should have taken care of before worrying about any ancillary supplement, especially one as questionable as NO2.
Read the rest of this article
here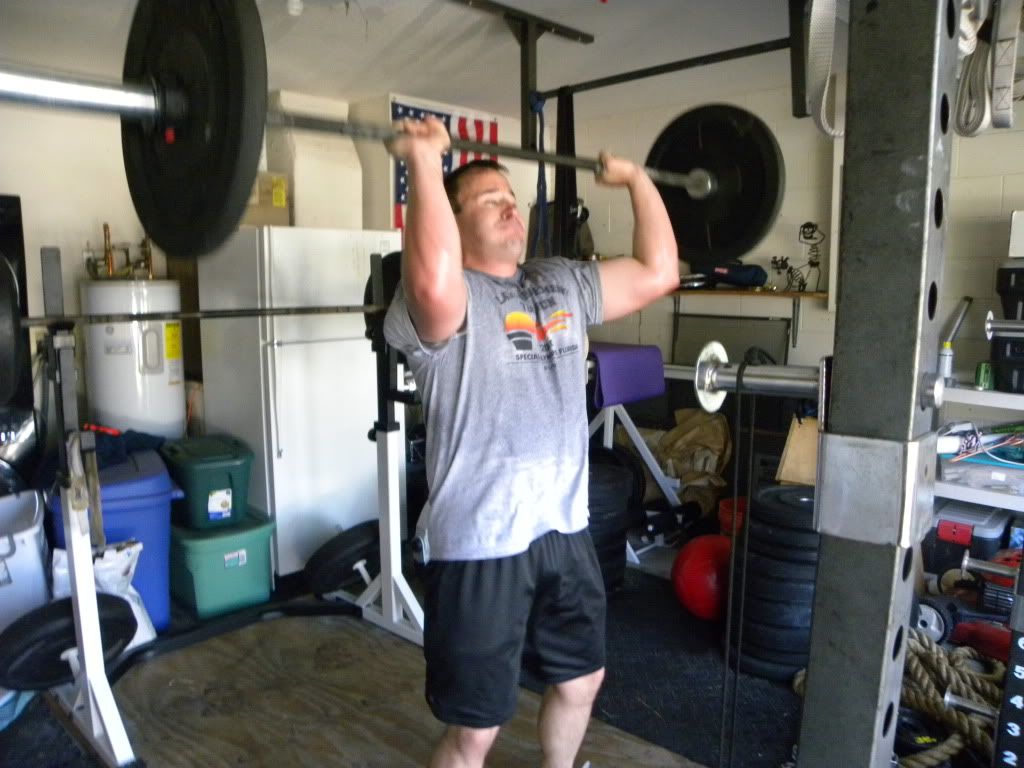 "Holy s#%t, that's only a third of it."
WoD:
Knee Jumps
M.E. Overhead Squat
Rest 5 minutes then
4 Rounds for time
Run 400m
5 Muscle Ups
Post loads and times to comments