The RKC snatch test has gone through a few evolutions over the years. Originally RKC candidates were allowed one hand switch, depending upon the candidates' weight they had a specific number of reps to complete with NO time limit.

http://www.dragondoor.com/certification_14.html



Then the Snatch test changed to one snatch for every Kg of body weight with a max of 100 reps, a 5min time limit was imposed but multiple hand switches was allowed. One could even set the bell down and have a smoke as long as they hit their required reps in 5 min.



The 3rd evolution and current Snatch test is all candidates must complete 100 reps in 5 min. Here are the rules

http://www.dragondoor.com/certification_44.html



For myself and for most of the people I train grip seems to be the big factor in putting up solid snatch numbers. So lets start by taking grip out of the equation. I am a big fan of the SAID principle (Specific Adaptation to Imposed Demand) in training. If you want to increase your grip strength for snatching the 24kg then snatch the 24Kg.
Read the rest of this article
here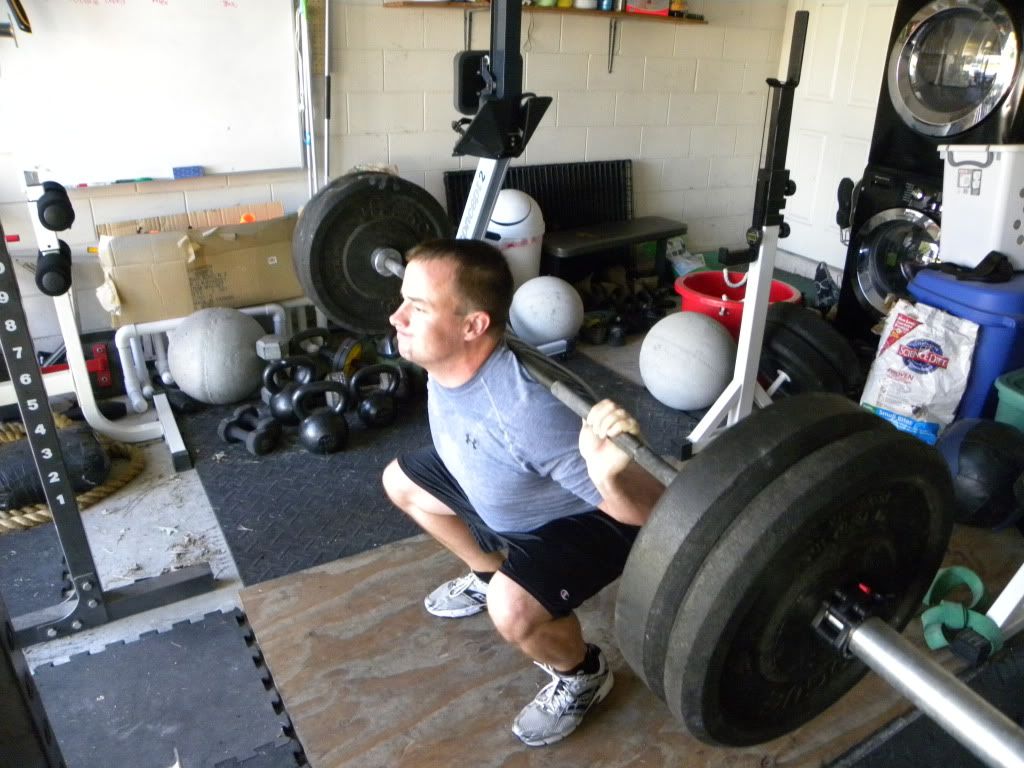 Justin not being an "Alejandro".
Weighted Box Jumps
Rack Jerks
2x2
Litvi-Sprints
8 Front Squats (Men use 205#/Women use 138#)
SPRINT 400m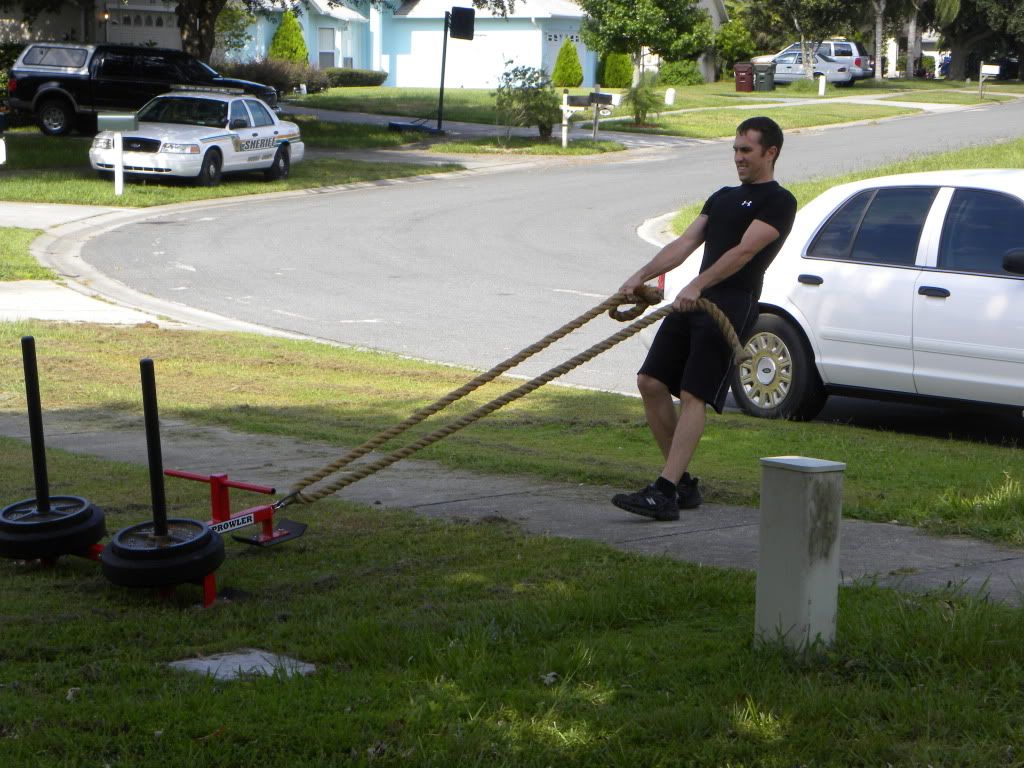 Strongman events aren't just clever names