By now, I hope the importance of joint mobility is clear, and the benefits myriad. It isn't the sexiest topic around to be sure. "The Importance of Shoulder Mobility" certainly isn't as attention-grabbing as "How to Lose 10 lbs in 10 days!," but it's one of those often overlooked aspects of fitness that with just a little attention could save you years of pain, frustration, rehab and maybe even surgery – not to mention a boatload of cash in doctor bills.
Incorporating just a few minutes of mobility drills a few times each week is a great way to round out an otherwise complete routine.
If you've missed any of the articles I've written over the last few weeks you can catch up here:
Read the rest of this article
here
at
Mark's Daily Apple
Sit ups, not the best for the abs, but still a classic.
WoD:
Max Rep Pull Ups
Rest 5 minutes then
3 Rounds
10 Weighted Pistols (Alternating)
20 Swings (Men use 24k/Women use 16k)
Sprint 100yd
Finisher: Side Presses
Post loads and reps to comments.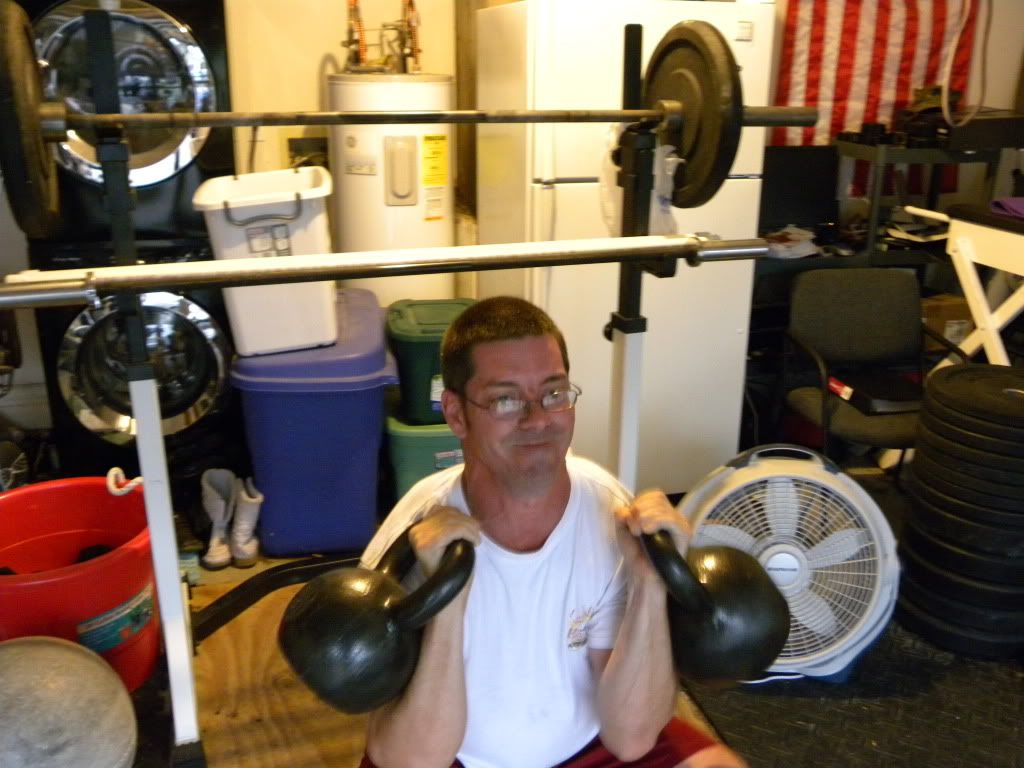 Off-setting the weight increases strength through stabilization.