Okay, there are two reasons I remember May 21, 1988. The first, in case my wife is reading this, is that we celebrated our one-week wedding anniversary on this day. The second relates to the single greatest athletic learning experience of my career.
Coach Ralph Maughan of Utah State University was retiring as head track coach. For the record, he had made the Olympics as a hammer thrower, played professional football with the Detroit Lions, and won a Purple Heart at the Battle of the Bulge in World War II. I know, I know, other than that, what has he done? Well, …
After five decades of coaching at Utah State, Coach Maughan was retiring. His family organized a very fitting tribute: a surprise track meet. Utah State had developed champions in the hurdles, 800 meters, pole vault, shot put, and hammer but the program was noted, worldwide, for discus throwing. At this tribute meet, alumni from all over the United States and Canada returned. The discus throw had former world record holders, national collegiate champs, Olympians from two nations, and hosts of league champs. Every alumnus had reached at least 180 feet/55 meters in the discus and the roll call neared two dozen.
Read the rest
here
Michelle's first rope climb
WoD:
4oom Bucket Carry and Double Under Practice
Max Effort Overhead Squat
Rest 5 minutes then
200 Push Ups for time
Finisher
2x15 Ab Wheel
Post loads and times to comments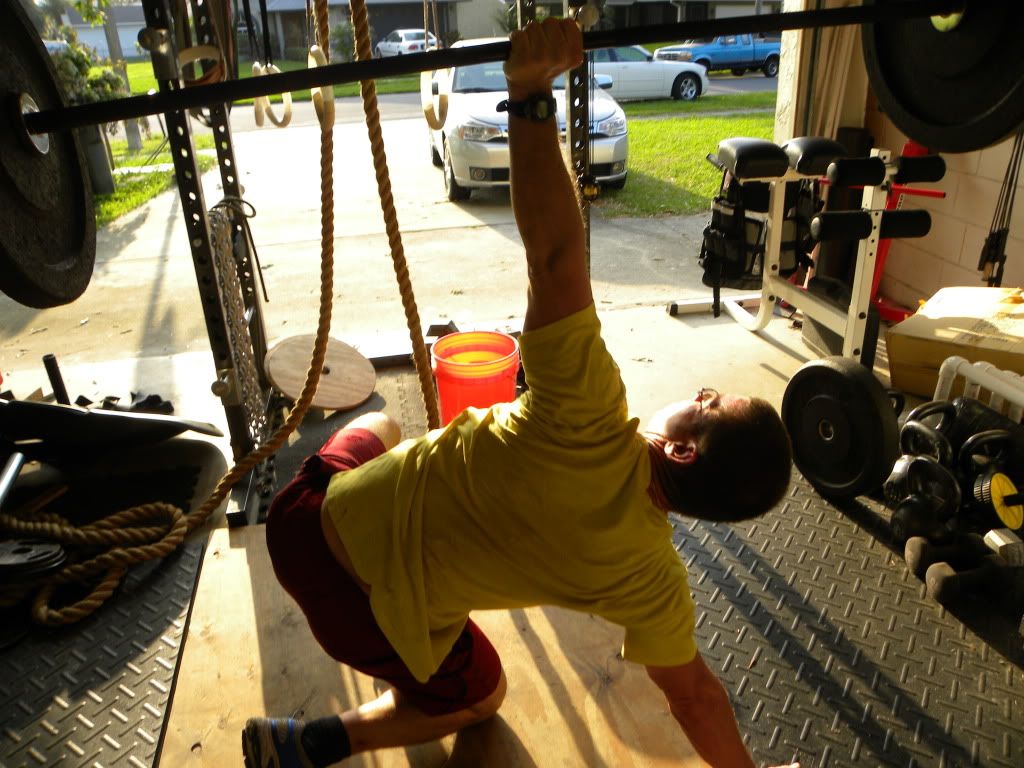 "The Get Up-for shoulders that can tak punishment and dish it out." - Enter the Kettlebell